Aussie Humans Pub Crawl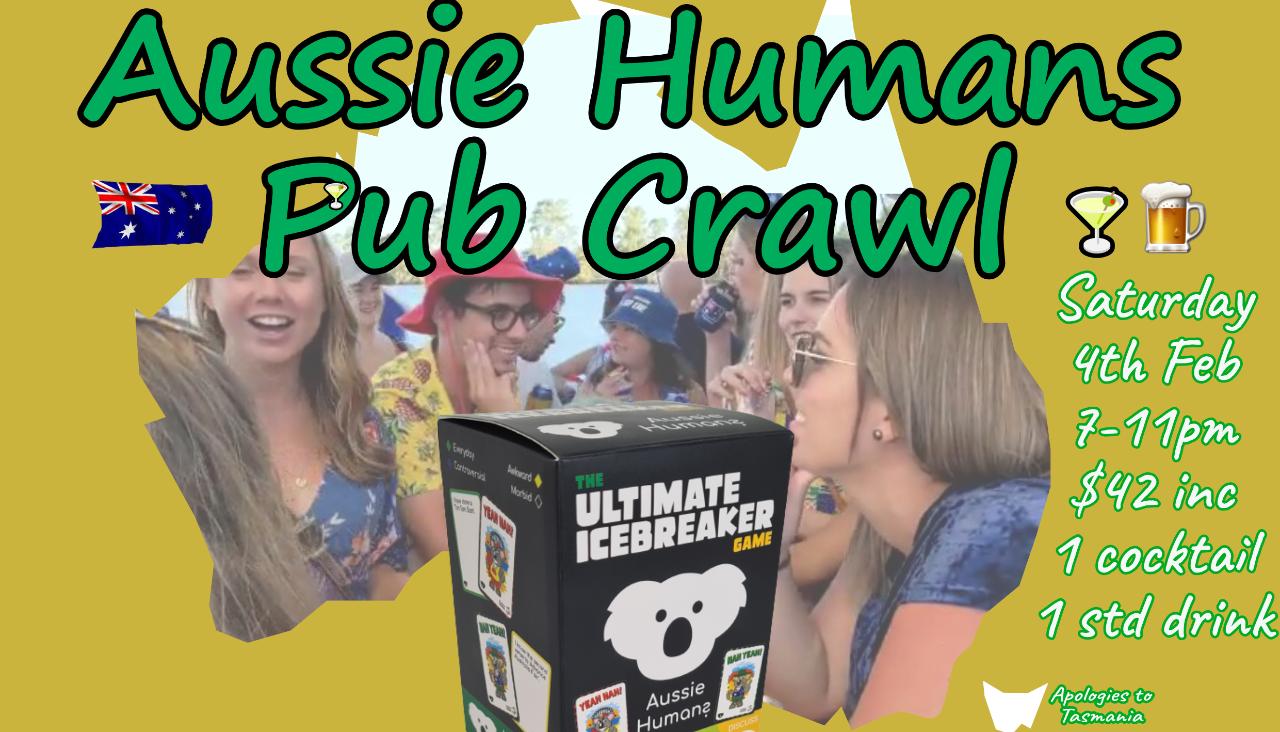 Duration: 3 Hours (approx.)
Location: Brisbane, QLD
Product code: Aus
Come and celebrate Australia with this unique event: The Aussie Humans Pub Crawl! At the start of this night we'll be playing Curious Humans, specifically the Aussie version known as Aussie Humans. Curious Humans is a simple fun get-to-know you game that's ideal for big groups of people. We're sure you'll find this game a hoot – and you'll get to know a heap of people in the process at the start of the night. What's more – the game's inventor Tyler will be joining us on the night, and we'll have lots of Aussie decorations to give away as prizes!
For the dress theme, we'll stick the Aussie theme, so come wearing all things Aussie! As Australians, we have a couple of national colour schemes to pick from – green and gold or the colours of the National flag: red, white and blue.
Your $30 ticket includes two drinks. We'll begin the night in our private room at Prohibition, before continuing on to Sound Garden and finishing the night at Cloudland.
Harassment and other social misdemeanours are not tolerated in this group. This will be a safe, pressure-free space…you are welcome to come and see the organisers about any concerns. We'll have at least two hosts there on the night.
This event is 18+ Bring your ID!